Pet Emergency and Critical Care
Pets can experience sudden illnesses or injuries that require prompt treatment. Veterinarians receive training in emergency and critical care situations to help diagnose problems quickly so treatment can begin. At Coral Gables Animal Hospital in Coral Gables FL, we can help when your pet needs a safe environment for immediate critical care.
Urgent Care for Pets
Veterinary urgent care is defined as fast, convenient treatment for common health problems that are not life-threatening, but still require prompt attention to reduce pain and restore function. Pet owners seek urgent care for health issues such as vomiting, diarrhea, minor wounds, limping, eye problems, ear infections, urinary infections, loss of appetite, and other problems. If you call ahead, we will clear a place in our schedule so we can provide care for your pet's urgent condition as quickly as possible.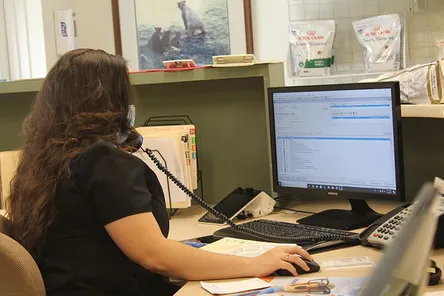 Identifying an Emergency
Emergency veterinary care involves more serious illnesses or injuries in which immediate care is critical to saving the life of the animal. Our well-equipped team of veterinarians can provide the fast treatment needed to preserve life and normal function. Common pet emergencies include:
Bleeding from wounds or dog bite injuries
Blunt force trauma to the body, from a car accident, a fall, or a different traumatic event
Toxic ingestion resulting in vomiting, diarrhea, bloody stool, lethargy, or unconsciousness
Allergic reactions that may cause breathing problems or other severe symptoms
Coughing, choking or difficulty breathing that indicates the animal is in obvious distress
Seizures
Difficulty urinating or defecating normally
Obvious signs of distress, such as depression, yelping, whining or groaning
Our veterinarian will evaluate your pet's health to identify and address the root cause of their severe symptoms. Treatment provided will vary depending on the cause and severity of your pet's condition.
Animal Hospital in Coral Gables
At Coral Gables Animal Hospital, we have years of experience providing pet owners with reliable urgent and emergency care. Our veterinarian serving Coral Gables, Coconut Grove, Palmetto Bay, Pinecrest, Miami Dade County, and South Florida areas will provide your pet with the highest-quality care no matter the circumstances. For more information on the services provided at our hospital or to schedule an appointment with our veterinarian, call us at (305) 667-5821.
Please note, we are available to treat emergencies during our normal business hours. For extended care or a 24hr emergency specialty hospital, please refer to the follow locations.
24hr Emergency Pet Hospitals
Miami Veterinary Specialists (MVS)
305-665-2820 8601
Sunset Dr, Miami, FL 33143

Southeast Veterinary Referral Center (SVRC)
6394 S Dixie Hwy, Miami, FL 33143
305-666-4142